NAEPC Webinar: Multiplying Assets in a Pandemic Era: Family Cohesion, Family Values and Family Wealth, a complimentary program provided with Trusts & Estates and sponsored by the Accredited Estate Planner® Designation
Date:
Thursday, October 1, 2020
Speaker:
Amanda Koplin, LPC, Thomas Rogerson, President and CEO, Susan J. Travis, CFP®, CTFA, AEP®
---
The pandemic forced us to face ourselves and reorganize our lives in a way that could not have been anticipated or imagined. Divorce rates, alcohol sales, suicide rates, and philanthropic donations skyrocketed during this time. Families sheltered in place who before traveled freely and independently throughout the world.
This timely webinar will educate estate planners on pandemic statistics impacting family dynamics—and assist trusted advisors as they help families embrace their new normal, moving into their future and creating a comprehensive Family Wealth Plan in a pandemic era.

Attend this webinar to learn:
Discovery questions which will help you gauge how family dynamics, values, and guiding principles shifted during the pandemic, which can be used to facilitate an improved family succession plan.

To identify how strengths and deficits of each family member came to light during this time period and how to utilize this information to provide guidance on how to evolve and bolster current family mission and purpose statements and determine the best role of each family member in the family governance structure.

How time, work, travel, and sharing space changed during this time period and to how deliver a structure that offers families a way to keep family knowledge, wealth, and values flowing for generations and that fits into their new way of living before, and when, a vaccine is available.
Sponsored by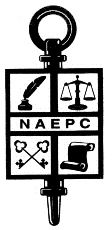 National Association of Estate Planners & Councils and the Accredited Estate Planner® (AEP®) designation
CFP, CIMA®, CPWA®, CIMC®, RMA®, and AEP® CE Credits have been applied for and are pending approval.
Speakers

Amanda Koplin, LPC
Founder & CEO
Koplin Consulting
Amanda Koplin, LPC is a mental health entrepreneur and thought leader who creates innovative solutions to fill gaps in the mental healthcare system. In 2016 she sold her first business, a mental health urgent care clinic, to create Koplin Consulting, a nationwide concierge behavioral health treatment team service. Amanda is passionate about helping people achieve mental wellness and creating sustainable support systems and solutions which integrate seamlessly into real life. She is a speaker and a nationally sought after consultant who specializes in creating unique treatment plans and recommendations for individuals struggling with psychological concerns such as addictions, eating disorders, lack of motivation, and other issues impacting mental wellness. She is particularly adept at involving trusted advisors and family members to create the greatest impact.

Thomas Rogerson
President/CEO
GenLeg Co., Inc.
Tom is a pioneer in family governance and legacy planning. He had the privilege of meeting Jay Hughes 25 years ago who inspired him to transform his practice from "Preparing the Money for the Family" to "Preparing the Family for the Money." Using his Seven-Steps to Healthy Family Governance, Tom has worked with over 260 families facilitating family meetings focusing on: transparent communication, entrepreneurial motivation, philanthropic vision, legacy planning, succession development and then endowing the process for the future, all to create a generational family bond. In 2017 Tom teamed up with his wife and started GenLeg Co., Inc. Together they provide guidance and education to families and their advisors, helping them transition significant capital, both financial (tangible) and human (intangible), from one generation to the next.

Susan J. Travis , CFP®, CTFA, AEP®
Client Advisor and Branch Manager
Mercer Advisors Inc.
Susan began her career in the financial services industry in 1987 and prior to joining Mercer Advisors was a Sr. Vice President and Trust Officer with Kanaly Trust Company in Houston. Susan specializes in multi-generational wealth management issues, in which she incorporates a variety of planning tools. She holds a Bachelor degree from State University of New York, a Trust Administration Certification from Bentley University in Boston and completed the National Graduate Trust School at Northwestern University in Chicago. Susan is on the Board of Directors for the National Association of Estate Planners & Councils (NAEPC), serves on the Accredited Estate Planner® (AEP®) Committee, co-chairs its Diversity, Inclusion and Equity Task Force, and is past chair of the Multi-Disciplinary Teaming Committee.
---
Please note that the information appearing below about the Robert G. Alexander webinar series (cost, continuing education credit, etc.) does not apply to this special webinar.
See all upcoming and previous webinars
The Robert G. Alexander Webinar Series
The Robert G. Alexander Webinar Series was launched in September 2013 to provide estate planners with accessible, high quality, multi-disciplinary and supplemental education. Programs typically take place on the second Wednesday of each month at 3:00 pm ET.
Not able to attend on the live date and time?
Register anyway! We'll send you a link to the webinar archive so you can view it at your own convenience.
Registration Options & Fees
Registration is available for individual webinars or by purchasing a yearly series subscription, which offers acccess to all of the programs scheduled during the calendar year for one low price.
Individual
Series
Type
$40
$280 ($360 value)
Accredited Estate Planner® designee or Estate Planning Law Specialist certificant
$40
$280 ($360 value)
Junior/Student (available to a Junior or Student member of an NAEPC-affiliated council or one who is in the process of attaining the AEP® designation by virtue of being enrolled in either the required or an elective course offered by The American College
$60
$420 ($540 value)
Member of an affiliated local estate planning council or at-large member of NAEPC
$100
$700 ($900 value)
Non-member
$250
$1,125 ($2,250 value)
Council meeting / group gathering (one feed to be shown in a single location to a group that has gathered together)
Additional feeds available for $25 per feed per webinar by contacting us after the initial registration
How to Register
To register for an individual program, please click on the "register here" option associated with the program you wish to attend. ​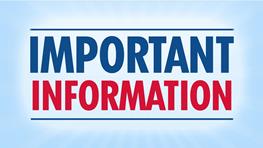 NAEPC understands that councils want and need compelling virtual programming options to supplement their regular calendar of events. To accommodate this need, NAEPC is offering affiliated councils on-demand* access to any four webinars presented during the 2020 calendar year for a reduced cost of $400. Choose the "Pro-Rated Group Gathering" option below and we will contact you promptly for your selections and to provide the link and password.
Councils that wish to offer continuing education credit must become the provider with their state and/or governing body.
*Programs must be offered to your members at least three days after the live viewing. NAEPC will provide a website link and a password, which can be used to show the program to council members and guests who have gathered together on a virtual meeting.
Continuing Education Credit
Continuing education credit is available at most webinars for Accredited Estate Planner® designees. In addition, a general certificate of completion will be available for those professionals who feel the program satisfies their continuing education requirements and are able to self-file. It is the responsibility of the attendee to determine whether their state, discipline, or designation will allow one to self-file for a distance-learning program. Please contact webinars@naepc.org prior to attending your first program if you have any questions with regard to the availabililty of credit..
Questions
Download the handy webinar FAQ page, email us, or phone the national office at 866-226-2224.